Analog
weather station
Version 2.7
Temperature, pressure and humidity in the modern style. Stay informed about all major meteo-data. Here and now! Interface and vintage design of famous barometer "Riga" (1960), fully adapted to your smartphone. Enjoy!
Ergonomic design: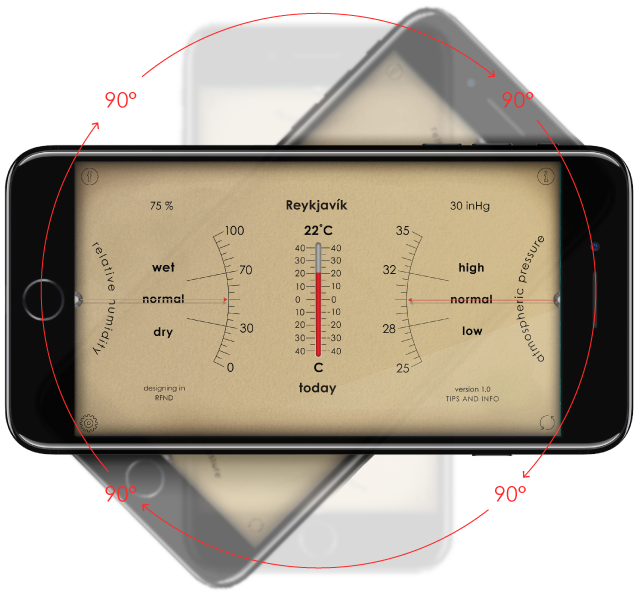 comfortable user interface in both positions
Free version: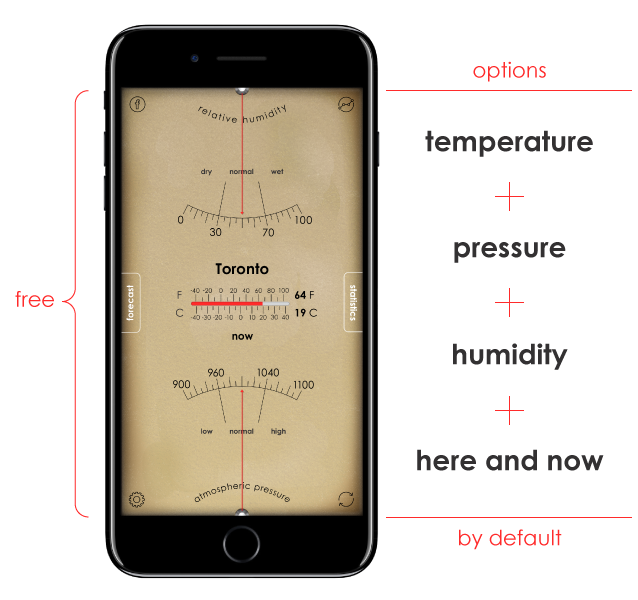 basic meteorological data at the time of use
Pro version: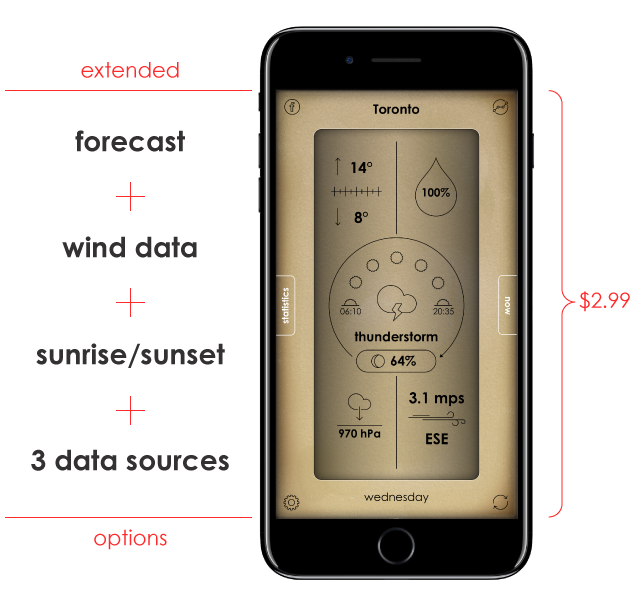 forecast and additional meteorological data
Forecast for 7 days:
this feature is only available in the pro version
Choose background material: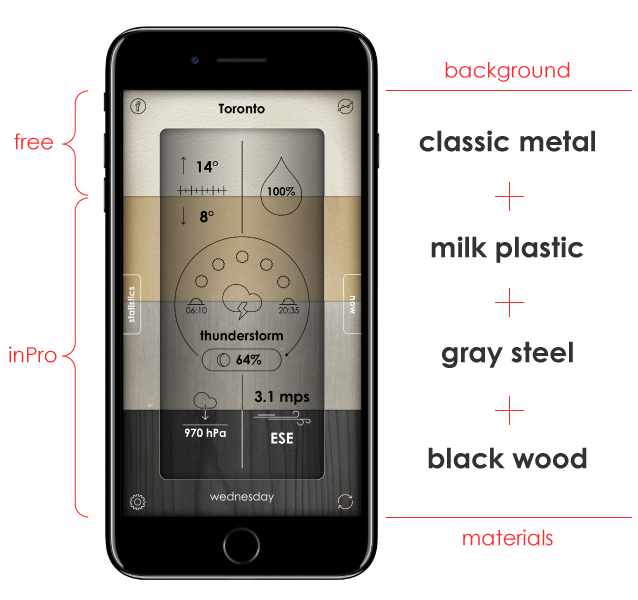 choose your favorite theme
Personal customization: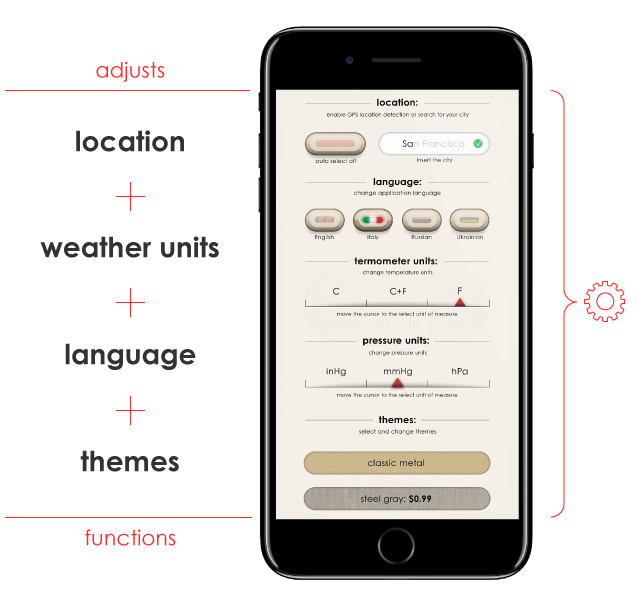 configure the device for personal use
Statistics: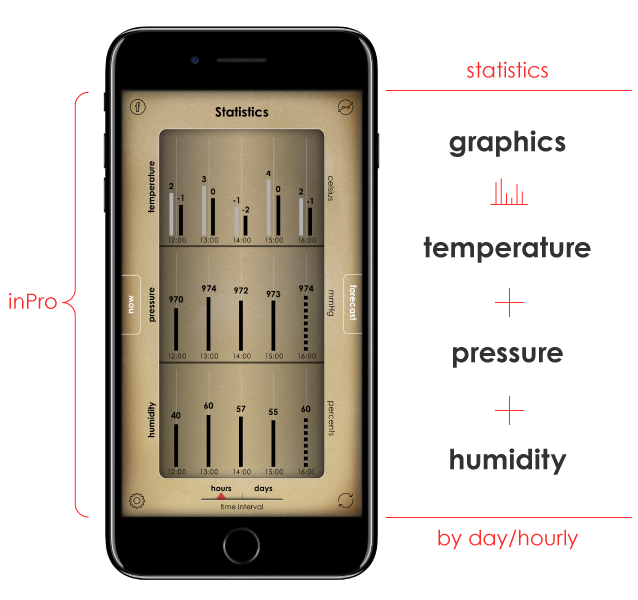 charts of changing indicators by day or hourly
Weather providers
compare data from different providers and choose your favorite
New features: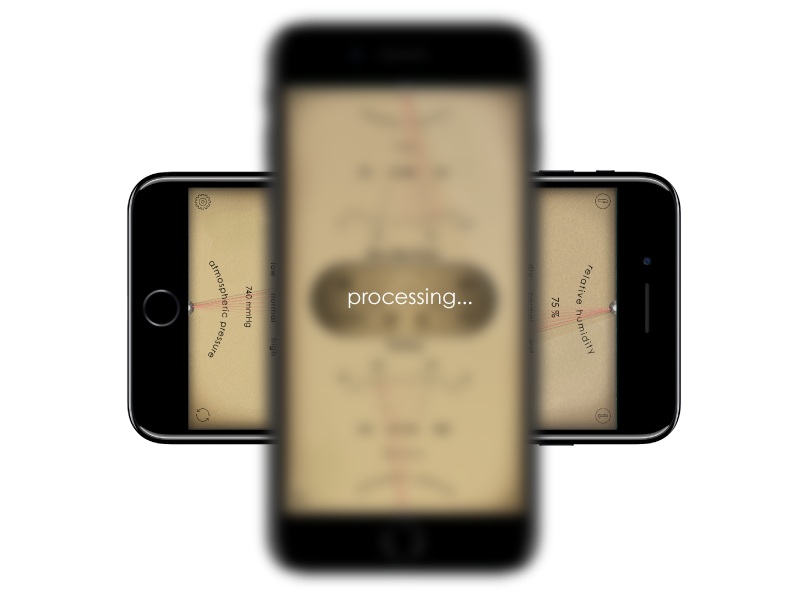 we are working hard to improve all the time...
Do not forget to download:
Idea, conception and development by: